International Olive Oil Competition
Building a strong brand image for your business
The results will be announced on 20th June 2022
CIOOC 2023
QUALITY AWARDS
CIOOC 2023
CANADA'S LARGEST
OLIVE OIL COMPETITION
CIOOC 2023
PACKAGING AWARDS
The winning awards in olive oil industry
You can effectively differentiate your brand from the thousands of others. Your brand needs to deliver a clear, consistent brand message and promise to its audiences. The CIOOC awards present an excellent opportunity to support your organization's brand promise and reinforce its positioning. This is such an effective component of a holistic marketing strategy.
Every successful brand has a powerful purpose behind it. The goal is differentiation. Convince a customer to purchase from you!
Olive oil experts will judge olive oils from different countries around the world
Access to a Network of Leaders!!
Attending the CIOOC affords you the opportunity to expand your network with other Olive oil leaders. When your company strives to win, it means you are striving to be the best. Any company nominated for an award gets free promotion and increased brand awareness, once the awards organization releases the finalists. It puts your company on the radar of many people who may not have heard of your brand.
2023 CIOOC
HELPS YOU GAIN RECOGNITION FOR YOUR ACHIEVEMENTS
Canadian Awards are more than just participation trophies. A solid awards strategy can help you build credibility through third-party validation that will make your brand stand out to target audiences. CIOOC speaks for the quality of your product and your position in the market, and also about the overall performance of your brand in the market.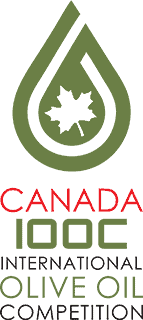 Subscribe to our newsletter